At Pretoria Arms, we are your one-stop shop for all your firearm needs. We offer a wide variety of firearms and accessories, including ammunition and optics. Whether you're a first-time gun owner or an experienced marksman, our knowledgeable staff can help you find the perfect firearm to fit your needs.
Pretoria Arms is your go-to destination for a diverse range of firearms and accessories. We offer a vast collection of renowned brands, providing you with a comprehensive selection of hunting and shooting tools to meet your unique needs.
Our competitive pricing and expert staff ensure that you get the best value for your investment. Whether you're a seasoned hunter or a first-time gun owner, Pretoria Arms is the ultimate destination to find your next firearm.
Firearm Competency Training
The South Africa Qualifications Authority (SAQA) offers a comprehensive firearm safety training program for both first-time gun owners and experienced shooters.
Our courses cover all aspects of gun safety, including rules, cleaning, storage, and ammunition, as well as practical shooting techniques. Completion of our Competency training is required for all first-time gun buyers in South Africa.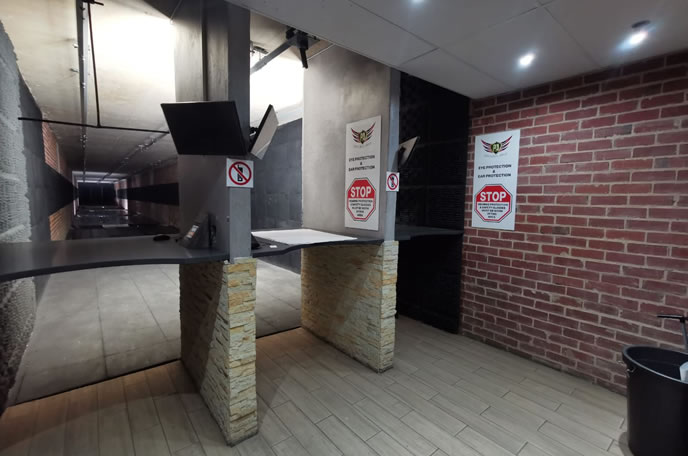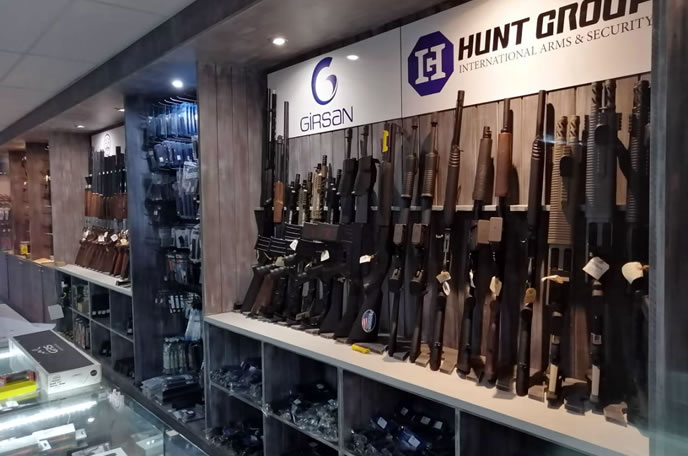 Pretoria Arms understands that top-quality firearms are essential for any gun enthusiast. That's why we have carefully selected only the best brands and highest quality firearms to offer our customers. Whether you're in search of a reliable handgun for self-defense or a powerful rifle for hunting, we have the perfect firearm for your needs. We understand the value of quality and to assure our customers, we offer the most comprehensive warranties available on our firearms. Experience the difference at Pretoria Arms, your go-to destination for the finest firearms in town. Come visit us today and discover why we're the premier firearms dealer in the area.
At Pretoria Arms, we pride ourselves on offering our customers the highest quality firearms and accessories at competitive prices. Our knowledgeable staff is always ready to help you find the perfect firearm and accessories to meet your needs, whether you're a first-time buyer or a seasoned shooter.
We only sell firearms from reputable brands that we trust, and we stand behind every product we sell with confidence. Our commitment to quality and customer satisfaction has earned us a reputation as the go-to destination for firearm enthusiasts in the area.
So if you're in the market for a new firearm or accessories, come visit us at Pretoria Arms and experience the difference for yourself
Pretoria Arms values our customers and strives to provide the best experience possible. Our Customer Perks Program is just one of the ways we show our appreciation for your business.
Enroll in the program and enjoy exclusive discounts on firearms and accessories, priority shipping, invitations to private sales and events, personalized assistance from our knowledgeable staff, and more. Choose Pretoria Arms for all your firearm needs and experience the difference.
For over two decades, Pretoria Arms has been a trusted firearms dealer, providing customers with a wide selection of firearms and ammunition. Our experienced staff is here to help you find the perfect firearm to fit your needs, whether you're a seasoned shooter or a first-time buyer.
In addition to our high-quality products, we also offer expert advice on firearm safety and maintenance, so you can be confident in your purchase. Come see us today and let us help you find the firearm that's right for you.
Pretoria Arms stands behind the quality of its firearms with a 100% satisfaction guarantee.
You can trust that our products will meet your expectations, and in the rare event that something goes wrong, we offer the best warranties available to ensure your firearm is repaired or replaced promptly.